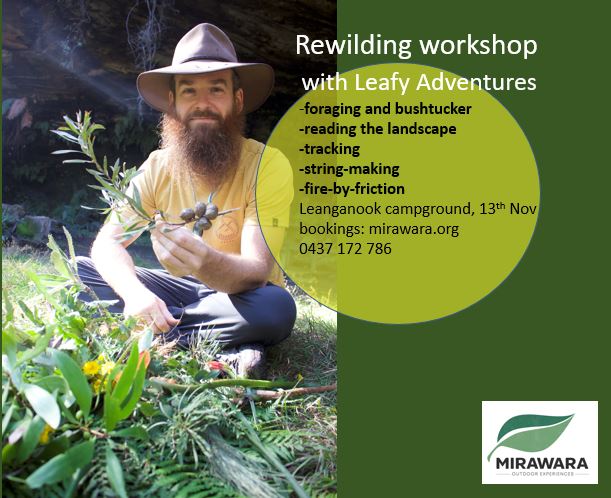 Rewilding workshop at Leanganook: fire-by-friction, foraging, string making, bird language, basic land navigation and nature connection.
Humanity is at a cross-road, for far too long we have forgotten our wild roots and our deep connection to the Earth. We have been taken on a wild ride, embedded in a system that has diminishes our precious life systems, our sacred home. However, in these important times, many of us can hear the wild calling us, a deep longing inside our bones and deep inside our hearts. Nature is calling us back, remembering the songs and dance of our ancestors, our light footprints upon her forever changing landscapes.
This journey will bring you deeper into the heart of our Wild Nature through the skills that our ancestors mastered long ago.
The timeline for the day will be:
10:00 am: Acknowledgement of Country and logistics .
10:30 am-12:30 pm: Wild Wondering: basic land navigation, deep nature connection activities, tracking, bird language, foraging, finding water and bush-tucker.
12:30-1:30 pm: Lunch (B.Y.O), wild weed salad and damper tasting.
1.30-3:30 pm: string making with Emmanuelle and fire-by-friction with Leafy.
3.30-4:00 pm: Sharing circle.
Please make sure to bring our client sign up form available on our website Mirawara (on the top right corner click on contact). Please bring warm clothes, waterproof jacket, hat, sun-scream, plenty of water and your own lunch.
bookings: https://www.eventbrite.com.au/e/rewilding-workshop-with-leafy-adventures-at-leanganook-castlemaine-tickets-411038205337
info: Emmanuelle Dubuc on 0437 172 786